Balsamine 2014-2015
The fourth season of the visual identity of the Théâtre la Balsamine, Brussels. Filled with engravings, strokes, music scores and animals!
Between score and encyclopedia, the booklet of this season is an essay starting with an interrogation about patterns. Inviting us to a come back in the original matrix of pictures, Monica and Fabien woke up our moiré fantasies.
We refer to Jacob von Uexküll, from a naturalistic and biologistic point of view.
Linked to its habitants, each 'chant' experiments a specific vision, a treatment.
Extracts from the photographic pictures and redesigned using several tools, scripts. Each process interprets the gray values and density ​​of the images to be translated and ploted into patterns.
The environment of the page is partitioned and composed in HTML. The program is a long web page, installed on HTML branches, covered with a Less coat. Javascript is attentive to signals. The text currently flowing from one section to another, the images are afloat.
The program is designed to be physically divided into three parts. Surrounding the central text, is a fragmented and inviting constellation for everyone to recompose its medium, notes, references and sequences associated images.
Typesetting plays a set of fonts generated from the skeleton of the two iconic typefaces of Balsamine identity. The rugged ductus of Ume Plume has been redesigned with a centerline autotrace, variations in fat accord with the traced images.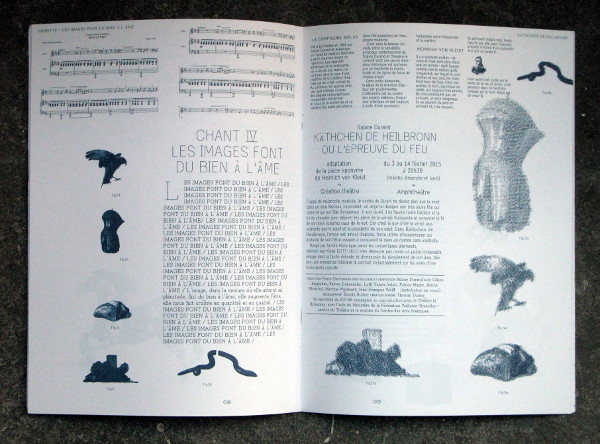 http://etienneozeray.fr/libre-blog/"/>
>